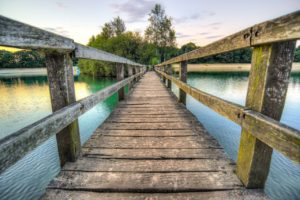 People tell me things. Important things. Personal things. Things I did not ask to know. They tell me stories from their lives. Stories that matter. Stories of struggles and stories of heartaches. Often they tell me half finished stories with unknown endings. Often they are people who I barely know. It just spills out.
Empathic and highly sensitive people embody kindness. We respond with empathy. Which is the response someone will always be looking for. No one wants to be judged; they want to be listened to. It's not the same thing. So when we engage with others, and they sense our warmth and compassion, we are often confided in.
When someone tells you their story, they are giving you a gift (although it may not feel like it initially). They are trusting us with their feelings, their experiences, their memories. It's a way of saying – look what happened to me, look what I did, look how it is effecting me, look what may come next ….and I want to tell you. I trust you. We take it in and we mirror it back with compassion. That is an empath and sensitive's gift. I heard you, I see you, I feel with you – and hopefully, you're gonna be okay.
It's a "Bridge Over Troubled Water" moment – when someone needs to unburden themselves, and you offer to be their bridge over troubled water to help them get through this. It's bittersweet, and it comes quite naturally to empaths and sensitives. So why not acknowledge and embrace it as the gift it is? To be a bridge is a powerful thing.
When you're weary, feeling small
When tears are in your eyes, I'll dry them all (all)
I'm on your side, oh, when times get rough
And friends just can't be found
Like a bridge over troubled water
I will lay me down
Like a bridge over troubled water
I will lay me down
When you're down and out
When you're on the street
When evening falls so hard
I will comfort you (ooo)
I'll take your part, oh, when darkness comes
And pain is all around
Like a bridge over troubled water
I will lay me down
Like a bridge over troubled water
I will lay me down
Sail on silver girl
Sail on by
Your time has come to shine
All your dreams are on their way
See how they shine
Oh, if you need a friend
I'm sailing right behind
Like a bridge over troubled water
I will ease your mind
Like a bridge over troubled water
I will ease your mind