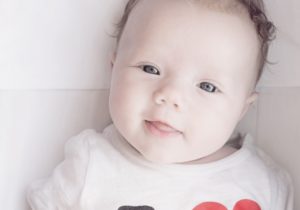 Hello, Baby New Year. We welcome you with open arms. Do you welcome us back?  We have been awaiting your arrival. Were you counting down too?  We sure are happy to see you. Did you know that? You're the symbol of our new beginning and our hopeful ever after. Welcome, welcome.
Your birth is met with revelry and celebration. Out with the old, and in with the new! (But honestly, Baby New Year, the last Baby New Year started out looking a lot like you.) At first everyone will embrace you, sing to you, hope for you. Everyone will make promises to you too, a lot of promises. (But not everyone will have your best interests at heart.)
Baby New Year, I am always amazed at your wide eyed innocence and wonder when you start out. You arrive with the  determination to survive and to thrive and to beat the odds. But you have to grow up so fast. Learn so much. Absorb so much. And you will grow quickly. You will reach adulthood in about 6 months, 9 months, tops.
By the time you reach adulthood, a lot of people will be mad at you. They will be blaming you. They will blame you for not living up to their expectations. But don't worry, Baby New Year. We humans are really blaming ourselves. You are just the scapegoat for broken resolutions and unfulfilled dreams.
I've met more than a few Baby New Years in my life. So is it okay if I give you some advice, Baby New Year, you know, from a human?
We humans are mostly good; we just forget it sometimes. Remind us in gentle ways. When we make New Year's resolutions, we do really want to keep them. It's just harder than we thought it would be. Encourage  us, Baby New Year, to keep moving forward and do the best that we can. We want to grow with you, not rail at you. Can you forgive us when we falter and help us to forgive ourselves?
Baby New Year, my wish for you is the same wish for us. That at the end of the year you will be wiser and stronger than you have ever imagined. That you will have endured sorrow and experienced joy. And that you will look back at the year with gratitude for having lived it to the fullest.